Jackie Phillips

Broker / Owner

in Williamsburg, IA
Associate Information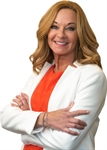 Professional Designations
REALTOR
Expertise Types
Commercial, Condominiums, Farms, Foreclosure, Land, New Homes, Relocation, Residential, Residential Investment, Rural Land, Short Sale, Single Family Homes, Townhomes
Hello! Thank you for visiting the NextHome Corridor website and taking time to learn a little more about our real estate services and our values. My goal as Agent, Broker, and Owner of this outstanding company is to provide a positive and informative real estate experience during and beyond your real estate transaction. This goal is a mission for all agents who have chosen to be a member of the NextHome Corridor family.
Before choosing a career in real estate, I worked as a registered nurse providing care and educating clients who were receiving home health and hospice services, critically ill patients in pediatric intensive care, and as a labor & delivery nurse in the birthing unit. I loved caring for families of all ages and in all environments and will always maintain my nursing license. My passion for educating and caring for all people in order to meet them where their needs are the greatest carries over and enhances the service I provide as a real estate agent and broker of NextHome Corridor. It's a "people first" mentality.
I partnered with John Phillips, my father-in-law, in 2005 and planned to assist real estate clients as a part time career while continuing to work part-time as a registered nurse. The Phillips Group Real Estate business flourished and within 2 years I was a full-time broker associate. Over the past 16 years I've learned a tremendous amount of real estate knowledge and expertise from John. Near the close of 2019, John was preparing for retirement and the "Group" of The Phillips Group Real Estate ended. November 1, 2019 was the beginning of NextHome Corridor and moving to the current NextHome office on Welsh St occurred May 1, 2020.
My personal goal is to simplify the process of buying and selling. Simplifying means educating, guiding, communicating, and caring about my clients from beginning to end in order to provide a seamless real estate experience. Your satisfaction is my goal. I want OUR partnership to be a positive and rewarding experience. I have many clients who have become friends and also repeat clients time and time again. I promise to treat you fairly, respond promptly to your inquiries and questions, and work hard to make your buying or selling experience a positive one. Your confidence in me to provide the most honest and thoughtful guidance is extremely important to me as your real estate expert.
It's a "people first" mentality and #HumansOverHouses.
It's Your First and Next Step Towards Your NextHome!
#NextStepToYourNextHome #FirstStepToYourNextHome